Zmack Comedy School presents
IMPROV 4 EVERYONE
Saturday 28 February
3pm-5pm
Cambio Coffee
861 Jiangning Lu, near Haifang Lu
Sunday 1 March and
Saturday 7 March
1pm-3pm
New Halls of Ivy
Room A-3302, Da Zhong Finance Tower
1033 West Yan'An Road, near Wuyi Lu
地址:延安西路1033号近武夷路,大众金融大厦3302室

All Workshops 20RMB admission. Space is limited to 25 persons per workshop. To guarantee your spot, please emailcurt@zmack.net or contact us on WeChat at 'ZmackShanghai.
YOU'RE FUNNY! Did you know that? ZMACK KNOWS and we want to play with YOU!
Join the Zmackers for THREE workshops which will introduce you to the amazing world of improv comedy! You'll see why hundreds of students are using Zmack Comedy School methods to increase their confidence in communication, make new friends and business connections, improve their spoken English, and JUST HAVE FUN!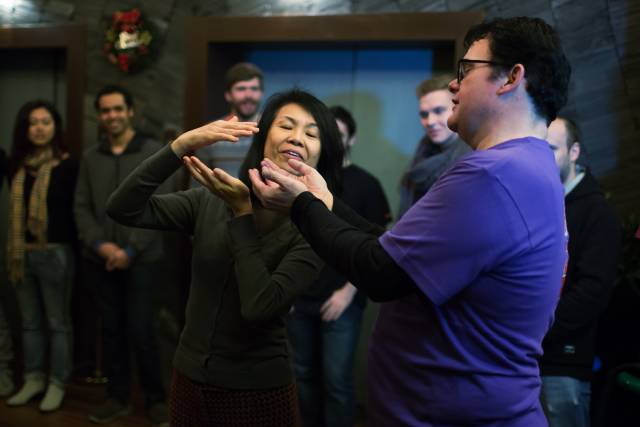 The Zmackers will be on hand to teach you the secrets of improv comedy, then laugh with you as their co-stars. It's fun, open to all, and only 20RMB for each workshop (Suggested for teens and adults ages 15 and up)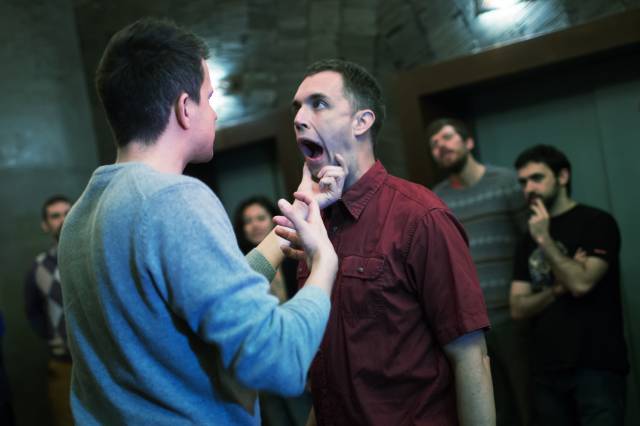 Come give improv a try – you'll be surprised how funny you are! Plus we can show you how the fundamentals of improvisation can enhance your work and life and make you a better YOU!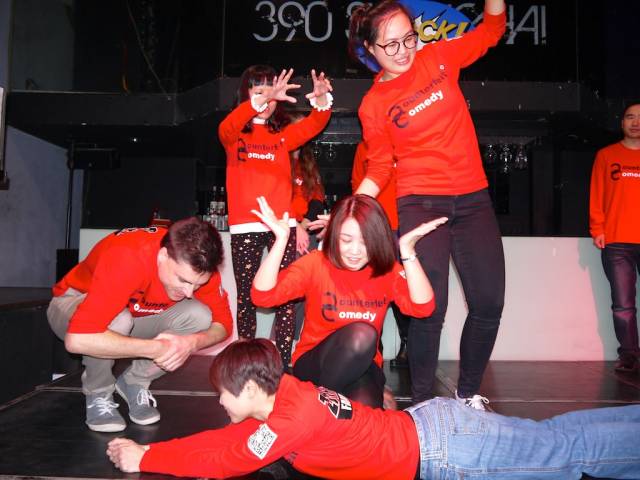 PLUS meet the coaches from Zmack Comedy School and learn how YOU can join IMPROV 101 and learn professional-level improvisational theater! Our popular IMPROV 101 course begins on Sunday 8 March, and Improv4Everyone is a great way to get a taste of the pro course.