Zmack met with the well-known and respected improviser Charna Halpern at the iO Theater in Chicago, USA
The first time I walked into Charna's office, there were 3 big dogs sitting in the office! I was a little bit scared, but it's good that the dogs didn't bark so I didn't run out of the office. Charna sat in front of the window next to the desk. She smiled to me and asked me to sit down. She looks nice and very kind, and the way she talked was very passionate.
When we talk about Charna Halpern, everyone will immediately think of the genius Del Close. Although many say that Del believed that women are not funny, he liked and respected Charna,and worked with her to create their famous long form 'The Harold.' They were wonderful partners.
Charna Halpern -Founder of the iO, Chicago's largest improv theater; and improv genius Del Close's best friend and partner before his death. She and Del created the famous improv long form Harold, which is currently being performed by improvisers around the world. Every year improvisers from all over the world are attracted to the IO theatre in Chicago to learn the art of improvisation. Her books 《Truth in Comedy》and《Art by Committee》are famous all over the word. Charna Halpern's passion for improv brought her from nothing to create the famous improv theatre, the iO (formerly the ImprovOlympic); and she has led her team to develop the iO Theater become to the leading improv theater in Chicago.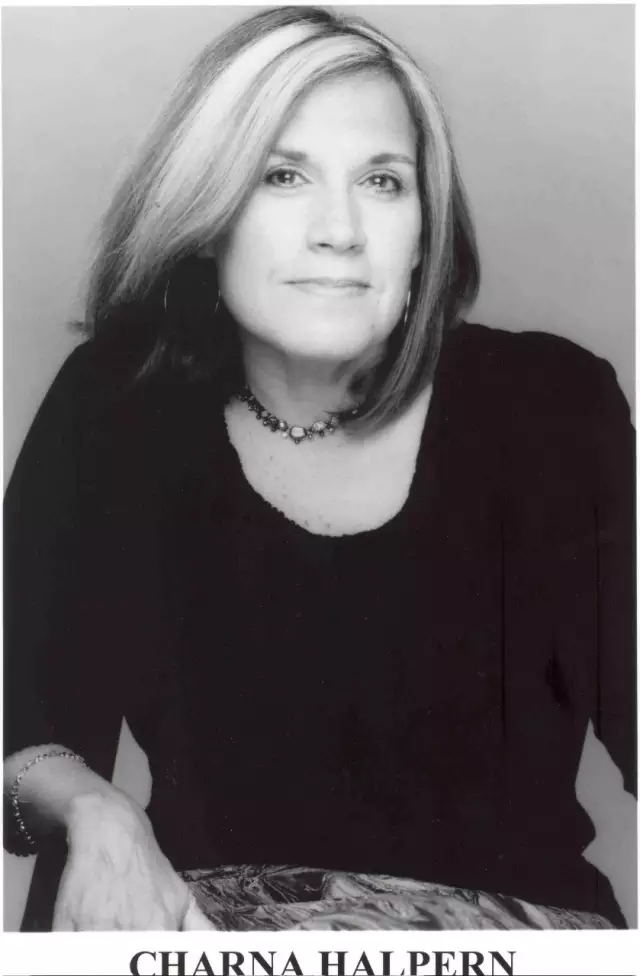 Charna Halpern 's book(available from Amazon.com)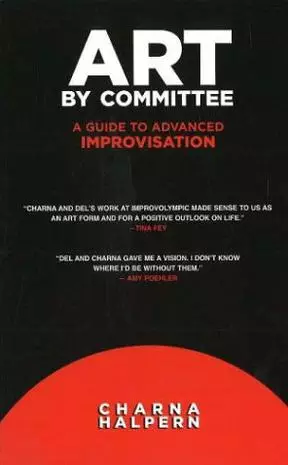 Charna Halpern 's book(available from Amazon.com)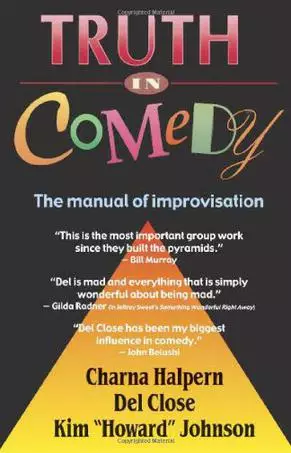 Let's take a look at how this woman developed her improv career in the 1980's, at a time when men were largely in control.
1. How did you start the IO?
Before we had our own space, we played at different bars and theaters. As we became bigger and bigger, I was thinking I wanted a space only for improv. In 1981, we had a chance when a Chinese restaurant went out of business, we took their site and built the first iO Theater. After years of development, we moved to a new place – Now you can see this whole building belongs to iO. We have 4 performance spaces, multiple classrooms for use by the theater's training center, and a large private event space available to rent for various functions. There is a large full bar located on the first floor, a smaller one located upstairs, with food available from the kitchen downstairs.
2. What motivated you to creat the Harold?
When improvisation began, there were only short forms, known originally as games and exercises. At that time almost all improv actors played those things on the stage, but as things developed, these forms could no longer satisfy an audience. The audience was saying "I know this is improv, but do you have something different?" The audience needed to see something new, so we created the long form 'The Harold.' And it became popular.
3. How did you start working with Del Close?
I told him I wanted to create something different from the current improv. "Do you want to join me?" I asked. He was working at The Second City, but he liked taking risks, so he joined me.
4. Del was known for being not easy to get along with, and he even was quoted as saying "women are not funny." What do you have to say about this?
Del was not a difficult person, and he didn't dislike women at all. He had me as partner and he also worked with other women when he alive. He was different… he just didn't like stupid people. And his thinking was different than others. I remember there was a conversation with him once… we were talking about what would you do if you can go back in time and change history – would you kill Hitler? He said "No. Hitler was an artist, and he did a job not suited for him. If I could go back in time, I would turn him to an artist." Even now, if I face some problem I can't solve, I always put myself in Del's position and try to think 'What would Del do?' And then the problem is always solved.
5. What would you like to say to our Chinese audience?
I am looking forward to meet you in November. We will bring the Chicago style improv class for everyone, and I will personally coach a workshop on the Harold. You can sign up through Zmack. And I hope improv can help more people in China, bring happiness to everyone! Finally, I want to say, please ban the dog meat festival, it's really cruel!
✎ . . . . . . . . . . . . . . . . . . . . . . . . . . . .
Chicago Improv Legend CHARNA HALPERN will bring two of her best improvisers come to Shanghai!
They will offer 4 workshops:
1. Applied Improvisation for Training and Facilitation
Open to trainers, facilitators, and HR professionals
2.  Improv for Presentation Skills
Open to professionals everywhere
3. Advanced Improvisation
Saturday 7th November & Sunday 8th November
Open to improvisers of all levels
4. The Harold and Long Form Improvisation
Saturday 7th November & Sunday 8th November 9:00 – 17:00
Open to Advanced Improvisers
SPACES ARE LIMITED and PRE-BOOKING IS REQUIRED – contact us today for more at elvazmack@foxmail.com